MEF recently announced the public availability of its final draft standard that, for the first time in the industry, defines an SD-WAN service and its various attributes. Telecom Review secured an interview with Pascal Menezes, CTO, MEF, to shed light on this groundbreaking initiative and discuss next steps for SD-WAN market development.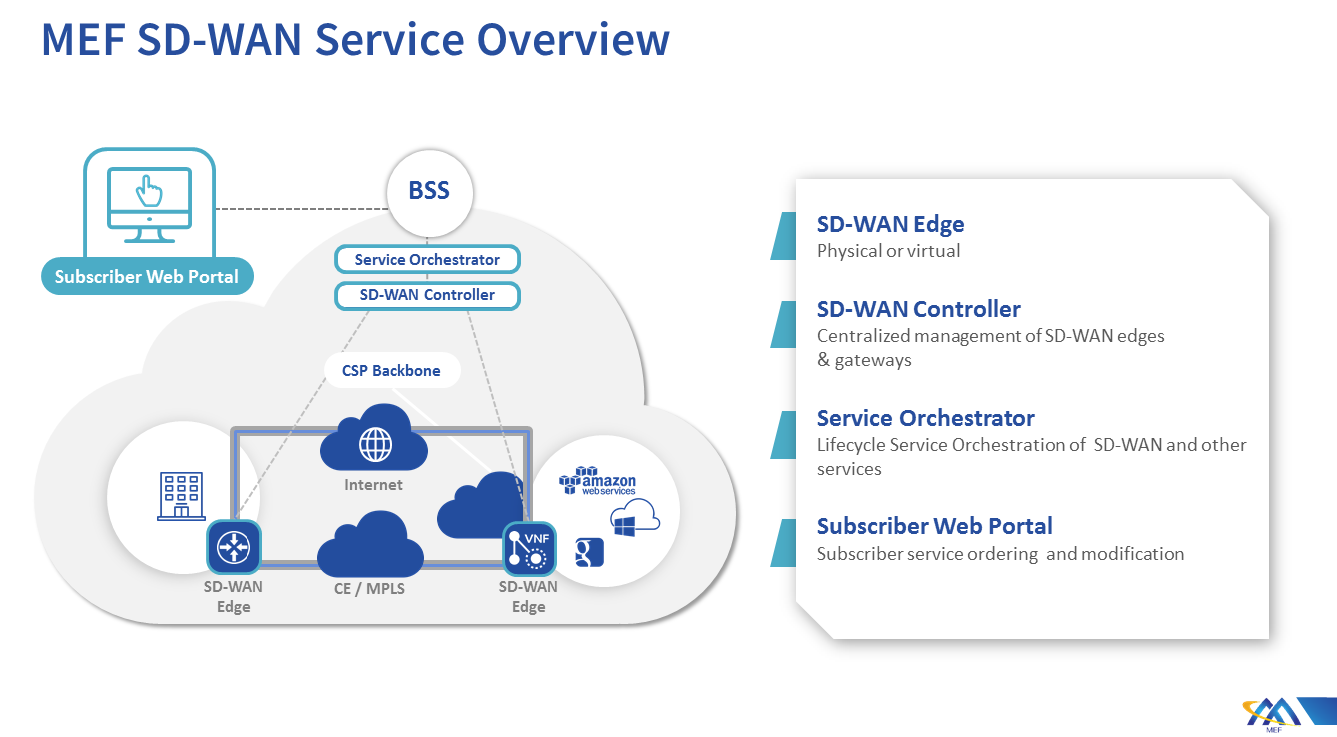 Why is MEF introducing an SD-WAN standard now?
MEF embarked on our effort to define an SD-WAN service to address one of the biggest obstacles impacting SD-WAN service market growth – the lack of common language and terminology among ecosystem stakeholders. We expect standardization will help accelerate SD-WAN sales like MEF accomplished in driving creation of today's $80+ billion global carrier ethernet services and technology market.
Today's SD-WAN market shares some of key characteristics of the early days of the CE market. There's a ton of excitement and energy, but there is also a great need for education and alignment on terms to help increase market efficiencies.
Standardization will enable all industry stakeholders to use the same terminology when buying, selling and delivering SD-WAN services. The service definition also is a foundational step for accelerating market adoption and certification of MEF 3.0 SD-WAN services orchestrated across service provider networks.
What is in the SD-WAN service standard?
Our final draft SD-WAN Service Attributes and Services standard–known as MEF 70– describes requirements for an application-aware, over-the-top WAN connectivity service that uses policies to determine how application flows are directed over multiple underlay networks irrespective of the underlay technologies or service providers who deliver them.
We cover key concepts and definitions like an SD-WAN UNI, the SD-WAN Edge, SD-WAN Tunnel Virtual Connections and Underlay Connectivity Services. We also define service attributes that describe the externally visible behavior of an SD-WAN service as experienced by the subscriber as well as the rules and policies associated with how traffic is handled. There's a lot of ground covered in the document, which is available on our website for everyone to read.
When do you plan to release the official SD-WAN service standard?
We are now moving the MEF 70 draft through the last phase of membership and board approval. We are on track to officially publish the SD-WAN service standard by mid-July 2019.
Is the MEF standard dealing with interoperability among SD-WAN technology vendors?
That's a great question. We want to be clear that MEF is not creating SD-WAN protocols for vendor equipment interoperability standards.
We are focused on defining a SD-WAN service with its attributes and policies that describe aspects of the SD-WAN service behavior or capability. This is regardless of how the provider or their SD-WAN vendor implements the service.
What is next for SD-WAN standardization?
We already have begun work on the next phase of SD-WAN standardization: MEF 70.1. This will cover things like complex service attributes related to application business importance and prioritization, underlay network characteristics, and connectivity to private/public cloud services.
In addition, MEF is progressing other standards work focused on LSO APIs, application security and intent-based networking for SD-WAN services. Among other things, we are incubating how to apply artificial intelligence and machine learning to ensure automated assurance of application performance, security defense postures, and root-cause analysis through multiple connected underlay networks and multi-autonomous networks.
What kind of industry support have you received for the standardization work?
We are thrilled by the industry's reception of our work. More than 30 service and technology providers have contributed to or publicly supported the MEF SD-WAN service standardization and certification effort. And we've had a great time sharing our story with leading industry press and analysts.
Any closing thoughts?
I would say stay tuned for news on the certification front. We are on track to launch our MEF 3.0 SD-WAN Service Certification program in 2019.
Also, join us at MEF19 in Los Angeles. SD-WAN will be a huge topic in the MEF 3.0 Proof of Concept Showcase and in conference sessions. I'm personally looking forward to connecting with leaders from across the industry.