At the start of a new decade, a resurgent VoLTE market looks set to drive new mobile service revenue and cost efficiency for mobile operators.
2020 will be a pivotal year for voice over LTE (VoLTE) deployments worldwide. The advent of 5G, the drive towards network automation, and the urgency to protect and grow mobile service revenue are converging to create fertile market conditions for reinvigorating the VoLTE market.
There are signs of VoLTE's resurgence in subscriber growth forecasts and recent market activity. According to Juniper Research, there are currently 2 billion VoLTE users globally and the total number is expected to reach 5 billion by 2024, with most users located users located in the Asia Pacific region.
As of August last year, 194 operators in 91 countries have launched commercial VoLTE services that support high-definition (HD) voice and 262 operators are investing in VoLTE in 120 countries, which is up from 253 operators earlier in 2019, according to the Global mobile Suppliers Association (GSA).
VoLTE benefits mobile operators as well as their customers. For operators, VoLTE drives cost savings through more efficient spectrum usage; improves customer experience through higher quality services, such as Voice over Wi-Fi (VoWiFi); and enables development of new services. For customers, VoLTE has better mobile call quality, faster call setup times and less drain on device battery life.
Added to these well-known benefits, several major market forces are aligning that will give further impetus to VoLTE activity.  
5G Champions IMS for Voice Services
5G deployments are ramping up. At the start of 2020, 61 operators had launched commercial 5G services in 34 countries, according to GSA. In South Korea alone, there were already 4 million 5G subscribers at the end of 2019.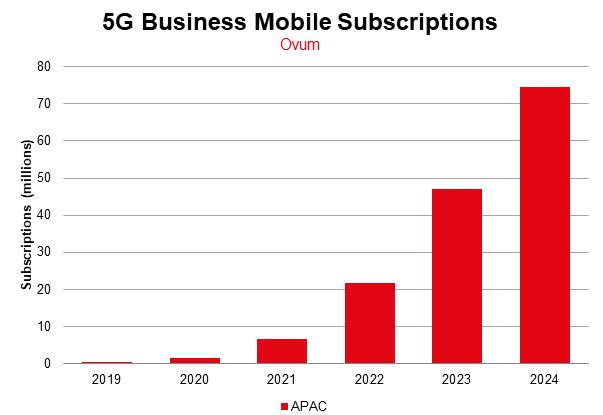 5G has significant implications for VoLTE because the underlying IP Multimedia Subsystem (IMS) core network technology is the only way to provide voice services in 5G systems. In 4G, operators can leverage 3G and 2G networks for voice and messaging services using Circuit Switched Fallback (CSFB) in lieu of VoLTE. But in 5G, that option is no longer available because the new standards only support Evolved Packet System (EPS) fallback but not CSFB.
That means operators must deploy IMS core networks to provide voice and messaging for subscribers on 5G access either via VoLTE using EPS fallback or Voice over 5G New Radio (VoNR).
By no longer relying on 2G or 3G networks for voice services, operators have to urgently migrate customers onto a single, converged IMS-based service layer for their 4G and 5G networks in a way that preserves service continuity and reduces costs. This also allows operators to shut down legacy 3G networks and re-use the valuable spectrum to boost capacity and coverage for 4G or 5G services, as many operators plan to do in the next several years.
A Platform for New Service Development
Operators are under pressure to develop new services to bolster declining voice revenues as more consumers use free over-the-top (OTT) services from providers like WhatsApp. Juniper Research estimates that mobile operator voice revenue will decline by 45% by 2024 while the number of OTT mobile voice over IP (VOIP) users will increase by 88% to reach nearly 4.5 billion users in the same period.
But the research firm expects the decline in mobile voice revenue to be partly offset by new 5G-based voice and video services as well as by an increase in mobile video calling. As operators expand 4G coverage and more devices are available that support video calls, operator revenue from Video over LTE (ViLTE) is expected to be more than $33 billion by 2024.
Indeed, VoLTE infrastructure delivers much more than just mobile voice services. It lays the foundation for developing new services that will drive additional service revenue and take operators into new markets, such as small-to-medium sized enterprises (SMEs) or Internet of Things (IoT). 
With the right Telephony Application Server (TAS), like Metaswitch's Application Server, VoLTE infrastructure becomes a dynamic, open, service creation platform for developing packet voice, video and rich messaging services. The VoLTE platform can be opened to in-house or third-party application developers to create unique experiences for customers using information from the network such as presence, location or user profiles.
For example, MaX by Metaswitch is a mobile Unified Communications (UC) service that leverages VoLTE infrastructure to deliver mission-critical voice, video and collaboration applications to businesses of all sizes as well as groups of consumers. It combines the ease-of-use of the mobile device's native dialer with carrier-grade voice quality to enable mobile operators to serve market segments that they were previously unable to address.
VoLTE enables many new use cases. Connected cars and private 4G/5G networks are just two examples. In connected car services, VoLTE along with vertical IoT network slicing can provide machine-to-person communications without affecting existing services or core network. In a private 4G or 5G scenario, operators can provide cloud-based voice services and edge-based data services to offer secure and efficient communications to serve specific enterprise businesses.
Cloud Native Accelerates Innovation and Efficiency
IMS core networks are not as complex as they used to be thanks to the availability of cloud native network functions and Network Functions Virtualization (NFV). Today, VoLTE network functions, i.e., vIMS, virtualized Session Border Controller (vSBC) and TAS are evolving to Container Network Functions (CNF) software, orchestrated by Kubernetes and deployed on any cloud infrastructure. CNFs deliver the cost savings derived from automation, the flexibility of cloud infrastructure and the rapid innovation exposed by using Service Based Interfaces (SBIs), to fulfil all promises of cloud native architectures.
CNFs leverage software design techniques including microservices, containers, stateless processing to enable massive scalability, reduced hardware and operating costs, continuous integration (CI)/continuous delivery (CD), lifecycle automation and rapid service deployment. With cloud native applications, VoLTE services can be up and running in a matter of days rather than months or years.
Whether an operator wants to refresh existing hardware-based deployments, deploy VoLTE for the first time or support new use cases, a cloud native solution will seamlessly migrate customers to VoLTE, monetize the network beyond the usual voice services and deliver substantial CAPEX and OPEX savings.
Metaswitch Leads the Way
As the leading cloud native communications software provider, Metaswitch supports operators at every level from the VoLTE infrastructure to application development and cloud native know-how. Its Clearwater vIMS Core, Perimeta vSBC and TAS are in production VoLTE networks across the globe and operators have developed more than 120 applications on its Application Server. With the rise of 5G, cloud native and new use cases, 2020 marks the start of a new wave of VoLTE innovation.