Sarawak's focus is to become Southeast Asia's alternative connectivity hub to provide next-generation digital connectivity to people and businesses worldwide. The largest of the 13 states in Malaysia, Sarawak is well-positioned to achieve this status, boasting a strategic location in Borneo, near Singapore, Kuala Lumpur, and Jakarta, as well as advanced infrastructure and a robust telecommunications network critical for powering connectivity in the 5G and Internet of Things (IoT) era. Additionally, Sarawak is ideally situated between the urban mega centres of China and Indonesia, offers plentiful supply of key natural resources including land and hydro power, and has a stable business friendly and stable political environment.
The state is also home to the Sarawak Corridor of Renewable Energy (SCORE), one of just five economic development corridors designated by the Malaysian government to stimulate investments where clean, renewable energy and natural resources can be tapped to advance energy-intensive industries.
Supporting the government's vision to transform Sarawak into the next regional connectivity hub, irix, a 100% private, and fully Sarawakian-owned and operated telecommunications infrastructure provider, has embarked on a multi-pronged approach to spark a digital evolution.
1. Constructing the Sarawak International Internet Gateway as a Communications Corridor
Digitalisation is key to transforming lives and businesses. Under Sarawak's Digital Economy Strategy, the government plays an enabling role to establish the state as a modern and leading digital economy and society by 2030.
Aligned to the government's digital ambition, irix has constructed the Sarawak International Internet Gateway (SIIG), with core components comprising: multiple cable systems including two proprietary submarine cable systems together with additional resiliency and diversity offered through 3rd party network capacity purchased on long term basis, a Tier-IV Data Centre, an Internet Exchange (IX), and a Cross-Border Terrestrial Fibre Network, all of which provide high-speed and secure data transfer capabilities critical in the digital age.
2. Delivering Colocation Benefits with a Tier-IV Data Centre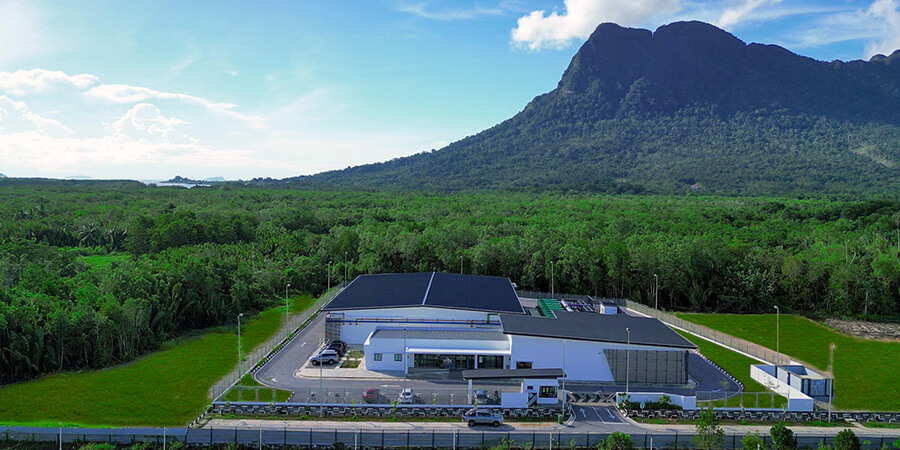 irix's Tier-IV Data Centre serves as the backbone propelling Sarawak's internet connectivity. It is the first and only Tier IV-designed and certified data centre in Malaysia and a carrier-neutral, green facility that utilises Sarawak's high level of hydroelectric power.
Strategically located with its own Cable Landing Station (CLS) and Internet Exchange (IX), the data centre offers direct international connectivity to countries including Indonesia, China, Singapore, Thailand, and the Philippines via the Batam-Sarawak Internet Cable System (BaSICS) and the South East Asia Hainan – Hong Kong Express Cable System (SEA-H2X). Certified to meet the highest global standards, irix's Tier IV Data Centre offers organisations the highest level of reliability and uptime due to the facility's redundant systems and fault-tolerant 3N+1 design. This makes it an ideal choice for enterprise-level mission-critical infrastructure that cannot afford any downtime or service disruptions.
Essentially, the data centre is fundamental to supporting the state's connectivity initiatives to grow its digital and fiscal economies.
3. Powering Enhanced Connectivity via BaSICS and SEA-H2X Subsea Cables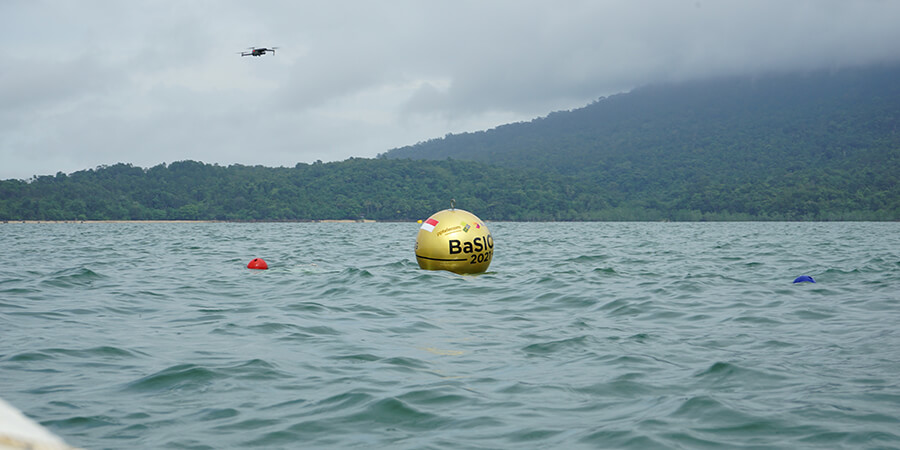 Subsea cables offer the lowest possible latency and are the preferred choice for applications that require real-time communication. By leveraging these cables, businesses can significantly reduce latency and enhance the performance of their applications, resulting in a superior user experience for their customers.
Spanning 750 kilometres, irix's privately owned BaSICS cable offers the lowest latency connection (9ms RTD) between Sarawak and the regional hub in Singapore. It consists of six fibre pairs, with a total system capacity of 48 Tbps, landing at the irix data centre where terrestrial networks can carry improved internet access. Additionally, the upcoming SEA-H2X cable, at 5,000 kilometres in length with a system design capacity of 160 Tbps, will be available at the end of 2024, and will radically transform the telecommunications landscape by offering direct connectivity from Sarawak to both Singapore and Hong Kong.
These cables provide national and international point-to-point connectivity and serve as conduits for businesses in the region to benefit from fast, reliable and secure connectivity to better compete on a global scale and drive economic growth.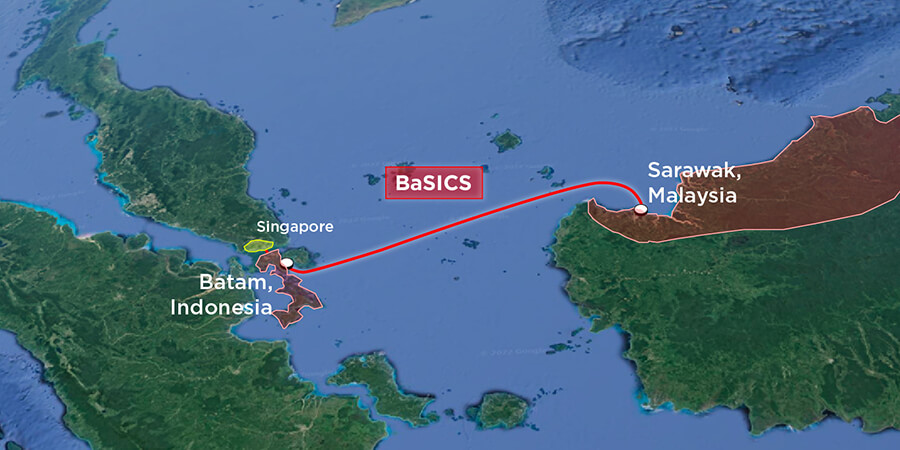 4. Ensuring Secure and Reliable Internet Access with Anti-DDOS
In an increasingly digitalised environment where cyberthreats are widespread and commonplace, it is an absolute priority for organisations to demand reliable, secure, and scalable Internet Access. irix provides a range of Internet Access Services tailored to meet the needs of both enterprise organisations and service providers.
In addition, irix's state-of-the-art anti-DDoS protection ensures their clients' online operations remain secure and protected against any potential threats. Tapping on Nexusguard's anti-DDoS protection, irix can detect and mitigate any potential DDoS attacks.
5. Promoting High-Performance Internet with an Internet Exchange (IX)
irix's IX is an open- access peering platform powered by Amsterdam Internet Exchange (AMS-IX), the world's leading provider of carrier-neutral Internet exchange services. It serves as a carrier-neutral interconnectivity ecosystem for carriers to exchange traffic, making provision for direct peering at an Internet Exchange (IX) for efficient and cost-effective traffic routing. Peering can improve the speed and reliability of data transmission, resulting in better end-user experiences together with improved network performance, reduced latency, and lower costs.
6. Supporting Sarawak's Vision With Strategic Action Plans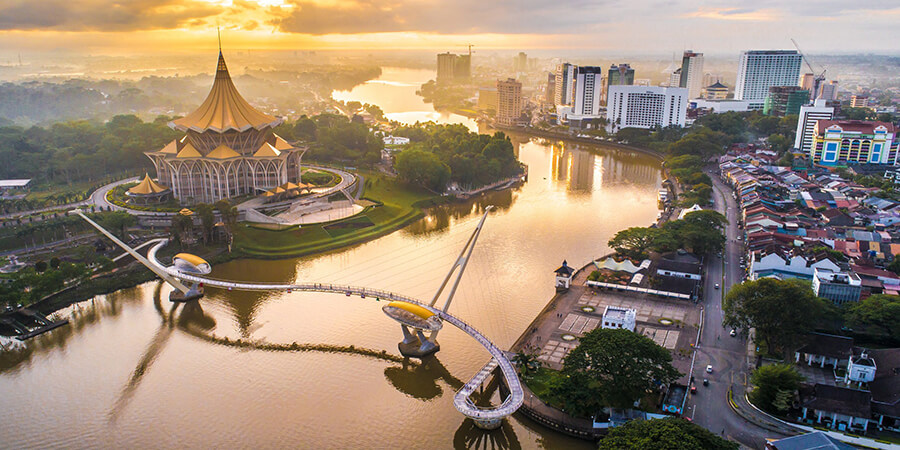 irix capitalises on digital technologies to maximise digital value and consolidate Sarawak's position as Southeast Asia's alternative regional hub. As a certified Network Facilities Provider (NFP), Network Service Provider (NSP) and Application Service Provider (ASP) that is fully licensed by the Malaysian Communications and Multimedia Commission (MCMC), irix demonstrates a commitment to support the state's digital economic strategy.
The construction of the Sarawak International Internet Gateway (SIIG), for instance, signals irix's commitment and competence to grow this emerging connectivity hub.
By fully unleashing the potential of this digital infrastructure, Sarawak can further develop next-generation telecommunications and connectivity infrastructure to meet future demand, bridge the digital divide, become the regional telecommunications gateway for Borneo and elevate its digital workforce to support a growing digital ecosystem.
irix's key product portfolio includes:
Colocation
Connectivity
Internet Access
Internet Exchange
For more information, please visit www.irix.my, or email This email address is being protected from spambots. You need JavaScript enabled to view it.