Headquartered in Paris, Eutelsat Communications, established in 1977, is one of the leading global satellite operators. Eutelsat Asia CEO, Jean-Francois Fenech, spoke to Telecom Review about the company's ubiquitous satellite coverage, expansion into Asia Pacific, and how Eutelsat satellites are poised to develop Africa's broadband market in partnership with Facebook.
Eutelsat provides capacity on 39 satellites to clients that include broadcasters, pay-TV operators, video, data and internet service providers, enterprises, and government agencies. The upcoming edition to Eutelsat's fleet will be a high-capacity satellite due to be launched in 2017 to 172° East, providing continuity and expansion capacity for satellite services in Asia Pacific.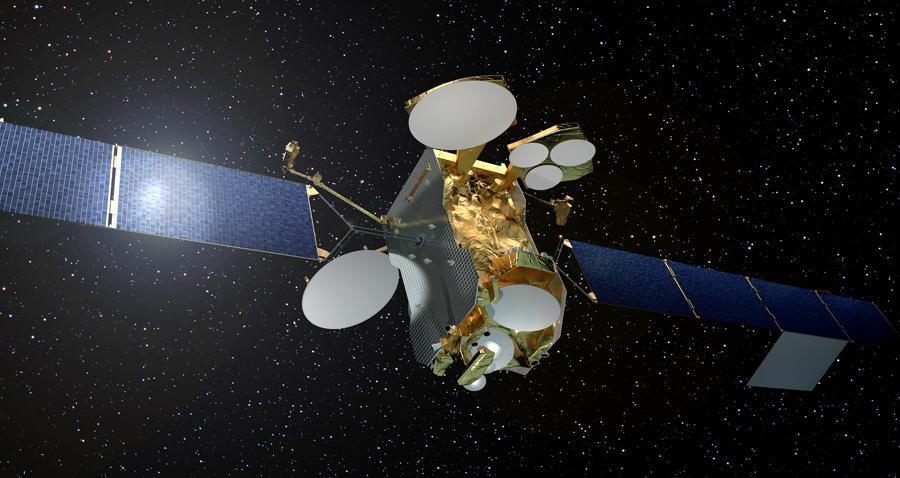 Eutelsat 172 B satellite
The Eutelsat 172B is a triple mission satellite with three distinct payloads: a C-band payload delivering increased power and broader coverage to enhance the service provided to customers via the existing Eutelsat 172A and tap into new growth markets in Southeast Asia; a regular Ku-band payload which will double capacity at 172° East and connect five improved service areas: North Pacific, North East Asia, South East Pacific, South West Pacific and South Pacific; and a High Throughput Ku-band payload designed for in-flight broadband with multiple user spots optimised to serve densely-used Asian and trans-Pacific flight paths.
'This will provide continuity and expansion at an orbital position which is already a prime gateway for satellite services in Asia Pacific,' said Jean-Francois. 'We wanted to expand capacity and also improve some of the performance of the previous satellite in terms of coverage and technical features.
'We have designed a payload on board Eutelsat 172B which will cover all the North Pacific rim,' Jean-Francois added. 'It has been designed specifically for in-flight connectivity, delivering broadband connectivity to commercial airlines. Panasonic, one of the fastest providers of in-flight entertainment and communications, has already booked most of the available capacity designed for this application. It is going to be a game-changer for the type of services that will be brought to aircraft.'
Panasonic Avionics Corporation signed a long-term agreement with Eutelsat, which will make it the anchor client for the satellite's High Throughput payload for broadband services and a user of its regular Ku-band capacity for live TV.
The capacity booked will transform the range of services Panasonic Avionics Corporation already delivers to commercial airlines through Eutelsat 172A, positioning it as a key provider of passenger connectivity and entertainment.
Eutelsat unveiled its plans at CommunicAsia2016 in Singapore for significantly scaling up its presence in Asia Pacific. Other important partners Eutelsat is working with in the region include Singapore-based telecom operator Singtel, which 'has selected some capacity on the other main satellite we have in the region, Eutelsat 70-B to support network connectivity in Southeast Asia,' said Jean-Francois. 'This satellite has premium coverage of Southeast Asia.'
Jean-Francois said Eutelsat's current focus on Asia Pacific is mainly about providing data services, which is a strength Eutelsat has with its two satellites that operate over the region. A key development Eutelsat would like to pursue in the future is to expand this activity into the video business and address opportunities in the broadband segment.
In line with its Asia Pacific operations, Jean-Francois also spoke about Eutelsat's maritime connectivity services. SpeedCast, a global network and satellite communications service provider, is a user of Eutelsat's maritime services.
'Whether it is in Asia or elsewhere in the world, one of the advantages of Eutelsat is that we can always find solutions for connecting a vessel,' said Jean-Francois. 'We are working hard to enrich the type of offer that our partners can provide. For instance, not just to be provider of connectivity, but a provider of entertainment solutions to vessels.
An admirable initiative with Facebook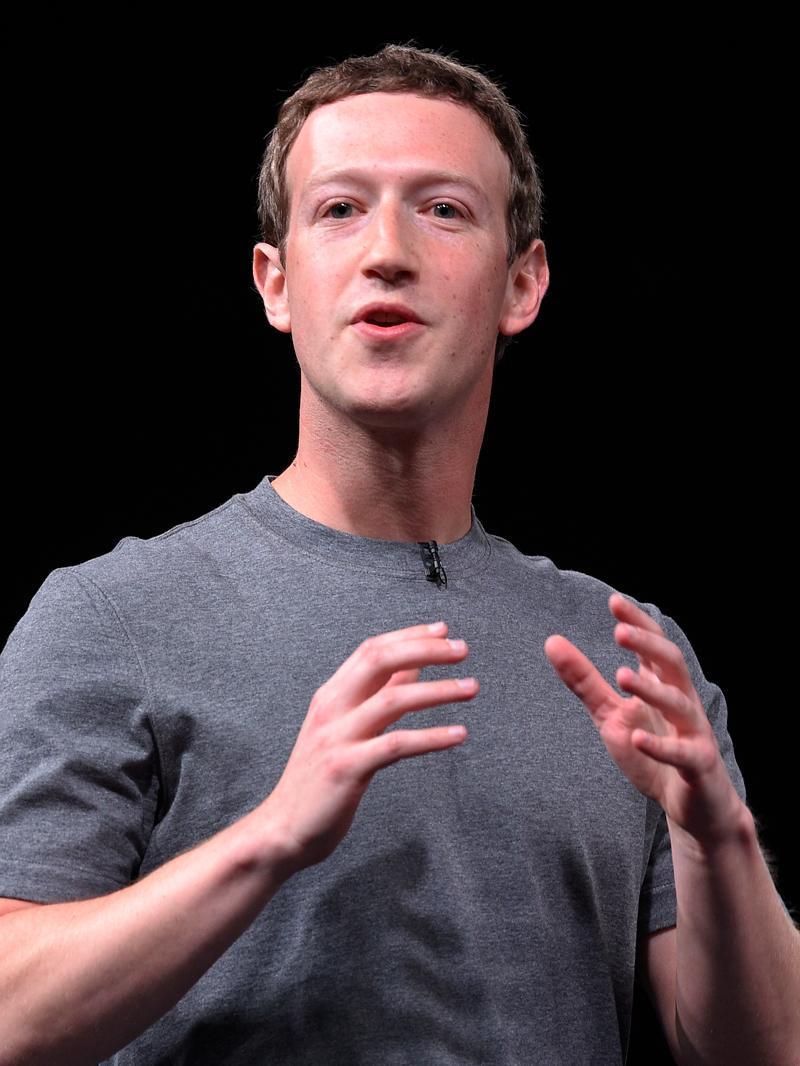 Internet access in Africa is limited by a lower penetration rate when compared to the rest of the world. Internet penetration was only 28.6 percent in 2015 compared to the world average of 46.4 percent, according to Internet World Stats. In an effort to expand connectivity in Africa, Eutelsat, in partnership with Facebook, is using its satellite capabilities to connect the unconnected.
In October 2015, Eutelsat and Facebook announced that they would partner on a new initiative that will leverage satellite technologies to get more Africans online. Under a multi-year agreement with Spacecom, the two companies will utilize the entire broadband payload on the future AMOS-6 satellite and will build a dedicated system comprising satellite capacity, gateways, and terminals.
In providing reach to large parts of sub-Saharan Africa, Eutelsat and Facebook will each be equipped to pursue their ambition to accelerate data connectivity for the many users deprived of the economic and social benefits of the internet. This initiative will be followed by a Eutelsat standalone satellite to be launched in 2019 that will enable Eutelsat to broaden its African footprint for broadband services.
'In Africa, we have joined forces with Facebook in order to provide internet connectivity solutions in places where there is no infrastructure,' said Jean-Francois. 'This is strong evidence that everybody in the internet industry understands that there will be no worldwide connectivity without satellite.'
Scheduled for start of service in 2017, the Ka-band payload on the AMOS-6 geostationary satellite is configured with high gain spot beams covering large parts of West, East and Southern Africa. The capacity is optimized for community and Direct-to-User internet access using affordable, off-the-shelf customer equipment.
According to the terms of the agreement, the capacity will be shared between Eutelsat and Facebook. Using state of the art satellite technology, Eutelsat and Facebook will each deploy internet services designed to relieve pent-up demand for connectivity from the many users in Africa beyond range of fixed and mobile terrestrial networks.
In a Facebook post in October 2015, Mark Zuckerberg, CEO of Facebook, said: 'I'm excited to announce our first project to deliver internet from space. As part of our Internet.org efforts to connect the world, we're partnering with Eutelsat to launch a satellite into orbit that will connect millions of people.'
'This is a token of trust of Eutelsat by Facebook,' said Jean-Francois. 'It derives from our multi-year experience of developing and leveraging satellite technology to deliver DSL-like broadband services. Eutelsat has over five years of experience in providing internet access to consumers and businesses beyond range of terrestrial networks. With our European-focused KA-SAT satellite, every household, irrespective of its location, can be immediately connected to a service delivering 22 Mbps downstream and 6 Mbps upstream '" at prices comparable to ADSL.'
The successful partnership between Eutelsat and Facebook raises the question: could this concept work for other, less connected areas? Jean-Francois said Eutelsat has already replicated payloads designed for broadband services in other parts of the world.
Launched into space from French Guiana in May, the Eutelsat 65 West A is connecting the most populated areas of Latin America for Hughes, an EchoStar company, and the Mexican company Stargroup, allowing users beyond range of terrestrial infrastructure access to the internet. Moreover, 13,000km away from Latina America, Jean-Francois also highlighted Eutelsat's satellite coverage over European parts of Russia, complementing the coverage of KA-SAT.  
Like any global operation, Eutelsat faces challenges in a changing market. But Jean-Francois believes that the 'reinvention of the satellite industry' as he calls it, is a good opportunity for Eutelsat to extend its reach in the satellite market.
'We are adding value to the satellite industry by expanding the reach and capability of satellite,' said Jean-Francois. 'In the medium term we will keep building our core video business where we have industry-leading experience, and in the longer term we are preparing to capture opportunities in fixed broadband and mobile connectivity. So watch this space!'