Singapore-based Super Sea Cable Networks has selected Huawei Marine to deploy its SEA Cable Exchange-1 (SeaX-1) cable that will connect the Eastern seaboard of Peninsular Malaysia, Singapore and Indonesia, and NEC is to build the Telekom Indonesia's Indonesia Global Gateway cable.
The 250km, 24-fibre pair cable that will connect Mersing (Malaysia), Changi (Singapore), and Batam (Indonesia). It is planned to be complete by the end of 2017.
Super Sea Cable Networks holds a facilities-based operator (FBO) license in Singapore and is supported by SACOFA, a telecommunication infrastructure provider in Sarawak, East Malaysia, to provide the landing in Malaysia. SACOFA's affiliate company, Indonesian telecommunication infrastructure provider PT Super Sistem Ultima, will provide the landing in Indonesia.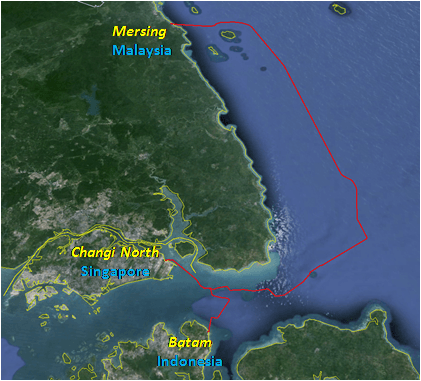 Joseph Lim, CEO of Super Sea Cable Networks, said: 'SeaX-1 passes through one of the busiest regions in the Asia Pacific region, where bandwidth demands are increasing exponentially. We believe this new submarine cable system will relieve bandwidth pressures on existing infrastructure and continue to provide this region with high-speed, reliable connectivity that will fast-track its growth.'
NEC to build Indonesia Global Gateway cable
NEC has signed a contract with Telkom Indonesia to develop the Indonesia Global Gateway cable system (IGG) that will connect the islands of Sumatra, Batam, Jawa, Bali, Kalimantan and Sulawesi with Singapore.
The 5300km IGG is a 100Gbps x 80 wavelengths system with four fibre pairs. It will connect the cities of Dumai, Batam, Jakarta, Madura, Bali, Makassar, Bilikpapan, Takaran and Manado with Singapore.
NEC says that when completed in early 2018 it will 'enhance connectivity among these major cities of Indonesia [and] provide direct connectivity between two international submarine cables, one from Europe landing in Dumai, and the other from the west coast of the US terminating in Manado.'
NEC built its first submarine cable system for Telkom in 1991 and says it has continuously helped to expand Indonesia's domestic connectivity. The Papua Cable System (SMPCS) was its most recent contribution.
TE SubCom to upgrade South-East Asia Japan Cable
TE Connectivity subsidiary, TE SubCom, has completed a third upgrade to the 8,986km South-East Asia Japan Cable (SJC) that connects Brunei, mainland China, Hong Kong, Japan, Singapore and the Philippines, increasing capacity by 6.3 Tbps with its 100Gbps coherent transmission technology.
The SJC consortium is composed of Brunei International Gateway, China Mobile International, China Telecom, China Telecom Global, Chunghwa subsidiary Donghwa Telecom, Globe Telecom, Google, KDDI, Singtel), Telekom Indonesia subsidiary Telin, and TOT.