Networks are critical to unleashing the full potential of Industry 4.0 digitalization. To reflect Nokia's focus on advancing network infrastructure and industrial digitalization, the company unveiled a new brand image earlier this year. Telecom Review connects with John Harrington, Head of Nokia Asia Pacific & Japan, to learn about Nokia's new brand strategy and how the company is accelerating transformation in the region.
Can you give us a brief overview of Nokia's new brand strategy? What inspired this change?
At Nokia, we create the technology that helps the world act together. Even though many still reminisce nostalgically about their first Nokia mobile phone, Nokia has since evolved from manufacturing mobile phones and is accelerating the next phase of our strategy.
With one of the broadest portfolios in the industry, Nokia is launching a new brand identity for the first time in 60 years, to signal the company's commitment as a B2B technology innovator and pioneer of digital transformation.
Since Pekka Lundmark assumed the role of Nokia CEO about three years ago, Nokia has been focused on asserting tech leadership and growing market competitiveness. Our goal now is solidifying our position as a leading B2B tech innovator, pioneering networks leveraging our portfolio across mobile, fixed and cloud.
The new Nokia signals who we are today – a B2B tech innovator that unleashes the exponential potential of networks and their power to transform industries. At the forefront of harnessing the exponential potential of networks, our role is that of improving efficiency, modernizing network architecture and driving impact at scale through digital.
The colors of Nokia's new logo represent a dynamic, energized, modern, vibrant and inclusive company. The gradation of colors symbolizes a multitude of people, aptly showcasing Nokia as a diverse, inclusive, modern, vibrant and collaborative company. So the new brand truly encapsulates our values and purpose.
How does the new brand strategy align with Nokia's overall business goals?
Nokia's enterprise business has experienced robust growth, with a remarkable year-on-year increase of 62% in constant currency for its net sales. As the world increasingly relies on connectivity, be it for private networks, campus networks or 4G or 5G enterprise use cases, network performance must be integrated with cloud consumability.
As industries transform, we believe that digitalization should be carried out in a sustainable and productive way to yield reduced energy costs, increased throughput and reduced carbon footprint. In the words of Pekka Lundmark, "There is no green without digital". We need digital technologies to help us achieve sustainability goals. To realize the full potential of digital for enterprise use cases, Nokia fosters collaboration with a partner ecosystem to drive innovation and create value through digital services and applications. In an industrial setting, for instance, it is not only about bringing connectivity to a factory but also delivering capabilities.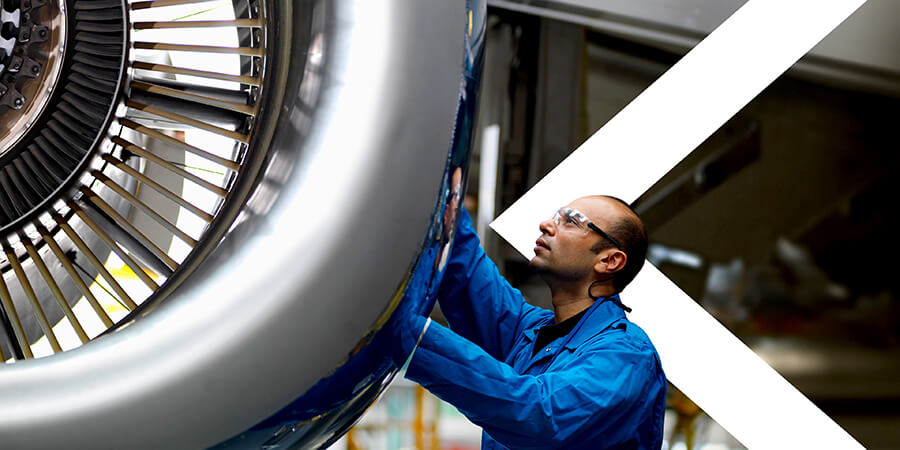 How will the new brand strategy impact Nokia's product development?
One of our aims is to make high-performing connectivity and consumability more sustainable. For instance, Nokia's new AirScale baseband portfolio is one such offering designed to reduce footprint in terms of power consumption and reusability. With the new energy solutions, operators can benefit from a reduced overall site energy consumption by up to 30% and cooling power consumption between 60% and 99%.
In addition, our silicon chipsets for IP and optical not only deliver higher performances, but also a lower carbon footprint. Essentially, we enable technology that positively impacts the planet. Our products are designed such that they are at the forefront — in terms of performance and also in terms of reducing carbon footprint and enhancing the digital transformation journeys of the clients we want to serve.
How does the new brand strategy help differentiate Nokia from its competitors?
Nokia's new brand strategy shines a spotlight on our emphasis on B2B technology leadership to differentiate ourselves. Even though we have a strong history of innovation, many in the enterprise industry may not fully understand Nokia.
This is an opportunity to reintroduce Nokia to these companies and establish ourselves as an open and collaborative entity. While our approach typically involves direct sales to service providers, our new strategy enables us to expand our reach by engaging and working closely with partners.
Through a corporate partner program, our new strategy allows us to sell through partners and work with partners. This approach reflects Nokia's openness as a company and readiness to partner with the industry while recognizing ESG and security as strategic pillars. It also reiterates our capacity to be a trusted provider.
We believe that we can offer secured networks as well as the flexibility required in cloud services to yield seamless management of cloud bandwidth.
What do you see as the next big step in the evolution of networks, and how do you see the new brand strategy helping achieve this?
Nokia holds a significant role in shaping the future of technology and transforming industries and societies. Our vision encompasses a digitally empowered planet where technology drives positive change, fostering a better world for all. This vision extends to diverse sectors, including healthcare, education, transportation and energy, where our technology plays a vital role.
Our solutions go beyond connecting devices or networks to deliver capabilities. When we work on projects such as seaports or airports, we do not just provide a private network; we create an ecosystem of partners.
Our work with the Hamburg Port Authority in Germany or the Port of Southampton in the UK involves collaborating with esteemed partners like Maersk and KoneCranes. For instance, Nokia Scene Analytics is used to capture and process thousands of video and IoT streams in real-time, leveraging analytics to identify an anomaly or threat to address safety concerns. Essentially, our solutions amplify capabilities and increase the overall efficiency of ports. This is just one of many use cases.
Our focus is not solely on connectivity, but on the services, solutions and applications we can deliver with partners. Rather than expecting our partners to configure the network independently, we collaborate closely with specialized partners to provide added capabilities.
Networks will also play a pivotal role in unlocking the potential of the metaverse. We identify three types of metaverses — namely, industrial, enterprise and consumer metaverses — of which we believe that the industrial and enterprise metaverses hold greater potential for substantial and scalable impacts. These metaverses require fully immersive augmented reality, digital twins, biosensors and other technologies that enhance productivity and hence require a different level of connectivity.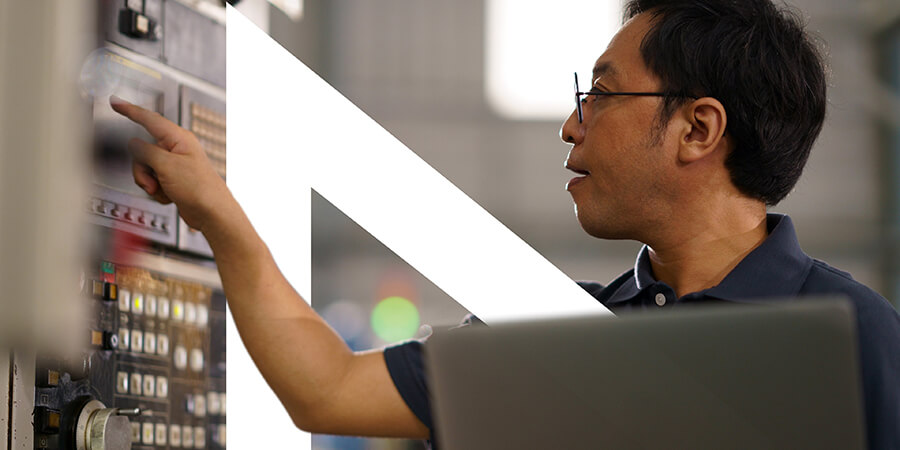 Currently, we serve about 595 private wireless clients. In the first quarter of 2023, we added 73 new enterprise customers, bringing our total to over 2,600 global enterprise clients across verticals including transportation, energy, manufacturing and public safety. Our involvement in projects like Australia mining with Rio Tinto since 2012 is a testament to our evolution from manufacturing mobile phones to becoming a technology leader today. Going forward, we are deeply committed to witnessing the transformative power of technology in more industries.
What are your key focus areas for Nokia APJ for 2023?
The Asia Pacific region holds significant importance for us as we witness the ongoing adoption of 5G technology. Within this region, we operate in advanced markets like South Korea, where we have been involved since the inception of 5G. We are also prominent suppliers in countries such as Japan, Singapore and Australia.
However, countries like Indonesia and Vietnam are still in the process of adopting 5G technology. In these markets, our approach involves collaborating with traditional service providers to assist them in modernizing their networks and architectures. We also strive to help them deploy future 5G services for industries.
The objective is tapping into 5G spectrum and networks to offer consumers faster services or newer devices, as well as helping enterprises find new revenue streams. This is aligned with our new brand strategy of fostering deeper partnerships with service providers to deliver enterprise applications and services. Through numerous proofs of concept and joint collaborations with service provider partners, Nokia looks to help operators monetize 5G.
What keeps you up at night?
The launch of our new brand has captured the attention of many. Now, what keeps me up at night is how I can effectively articulate our position as a leading tech innovator to the regional operators we work with. I am preoccupied with introducing or reintroducing Nokia as a prominent player in the enterprise market. Essentially, we want the industry to grasp that Nokia is a B2B technology innovator offering sustainable and future-proof solutions.